Restless (Paperback)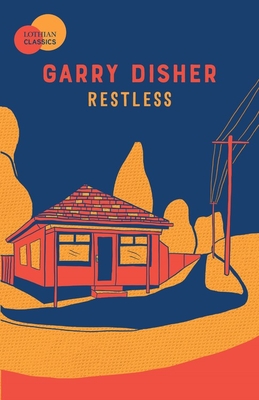 $13.99
Email or call for price.
Description
---
It's a great feeling to break away from home, school and the restrictions of your childhood years, to test yourself in the world at last.

First flight, first love, first job, first holiday alone, first place to call your own. You feel as if anything could happen, and you're prepared for it. You're no longer restless, you're flying free.
But wait, there's a final test - if you can survive it.

Can you outlast the walking dead, the stair creak at night, the ghosts of the past, the treachery of those you trust and love?

A chilling series of stories of flight and fear from the award winning author of THE DIVINE WIND and THE BAMBOO FLUTE.

About the Author
---
GARRY DISHER grew up on a wheat and wool farm in South Australia. He has an MA in Australian History and has lived, worked and travelled in England, Italy, Israel, the USA and southern Africa. In 1978 he was awarded a creative writing fellowship to Stanford University, where he wrote his first collection of short stories. Garry worked as a writing lecturer between the years 1980 and 1988, before becoming a full-time writer. He has published over fifty books, including short story collections, literary novels, writers' handbooks and award-winning crime thrillers and children's titles.