Becoming the Next BABY SLEEP BOSS: Teaching Your Baby How to Thrive Through the Day and Sleep Through the Night (Paperback)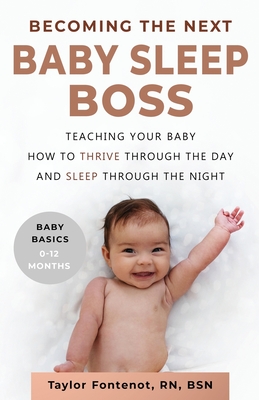 $12.99
OUT OF STOCK - Available To Order
Description
---
SLEEP & SANITY START HERE.
For many parents, the extreme joy that comes with a new baby is often accompanied by moments of chaos, new anxieties, and sleepless nights that seem like they will never end. But what if you didn't have to walk this uncharted territory feeling totally daunted and unprepared?
Using the mind of a nurse and the heart of a mom, Taylor offers a step-by-step, chronological guide to easing some of the biggest parenting stressors of them all, starting with SLEEP. Her methods are clear and research-based, her lingo is light-hearted and empathetic, and you will close this book feeling like you just finished a real-life conversation with a trusted friend. Most importantly, you will feel empowered as a parent, with the knowledge and tools needed to help your baby and family thrive
The Baby Sleep Boss Method will provide information on how to:
Teach your baby how to self-soothe and fall asleep independently through gradual sleep training
Ensure a good nap schedule and extended nighttime sleep for your baby (and you ) by implementing the Eat-Play-Sleep routine
Maintain sanity in your home and confidence in your social life
Thrive in parenthood by prioritizing your partner and working together as a team
This is the book for every parent who has feared they will never sleep again. It is a succinct guide to help you navigate through the copious amounts of questions and advice you will encounter in your baby's first year. But read with caution...when you see how smoothly this can go, you may want more babies than you ever planned
Are you ready to become the next BABY SLEEP BOSS?