Wildthorn (Paperback)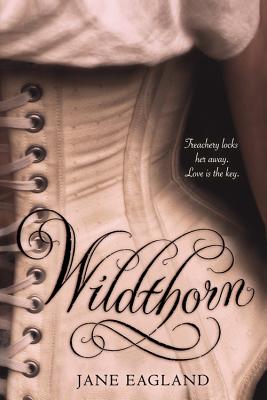 $8.99
Email or call for price.
Description
---
Seventeen-year-old Louisa Cosgrove has never enjoyed the life of the pampered, protected life girls of wealth were expected to follow in nineteenth century England. It was too confining. She would have much rather been like her older brother, allowed to play marbles, go to school, become a doctor. But little does she know how far her family would go to kill her dreams and desires. Until one day she finds herself locked away in an insane asylum and everyone--the doctors and nurses--insist on calling her Lucy Childs, not Louisa Cosgrove.
Surely this is a mistake. Surely her family will rescue her from this horrible, disgusting place. But as she unravels the mystery, she discovers those are the very people she can't trust. So who can she? There's one person--Eliza. As their love grows, Louisa realizes treachery locked her away. Love is the key to freedom.
About the Author
---
Born in Essex, Jane Eagland taught English in secondary schools for many years. She earned an MA in Creative Writing and has worked as a tutor. She published Wildthorn in 2010, having been inspired by true stories of women who were incarcerated in asylums in the nineteenth century. 
 
Praise For…
---
"Louisa and Eliza provide a window into a shameful history of mental health care and women's incarceration that only ended in living memory."—Kirkus Reviews

"The author tenderly and expertly builds a romance between Louisa and an attendant, Eliza . . . The surprisingly happy ending—in which Louisa escapes and confronts her accusers—is a welcome relief after all of her angst and despair."—Publishers Weekly

"Eagland does a beautiful job of depicting the "real" Louisa in the end, with an unusual twist on the conventional romantic denouement. Teens will identify with her."—School Library Journal

"Fans of historical fiction or GLBTQ fiction will likely enjoy this unique story of mystery and romance."—VOYA
—