The Scorpions of Zahir (Hardcover)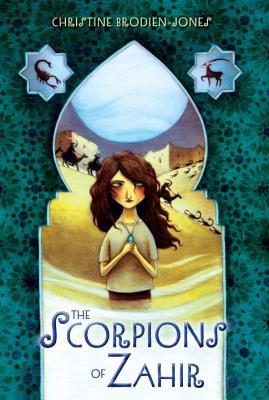 $17.99
Email or call for price.
Description
---
Zagora Pym has always wanted to be a desert explorer. Her father, Charlie Pym, is exactly that, and she's always loved to look over his maps of far away exotic places. One day she'd be trekking through the deserts of Africa and China, discovering hidden treasures from lost tribes. But Zagora would never have guessed that her chance to prove herself would come so soon. Like most adventures, it starts with a mysterious letter. The question is, how will this adventure end?

Zagora's dreams of desert exploration are about to come ture, but are she and her father and brother being followed? And will they ever make it back to civilization?
About the Author
---
CHRIS BRODIEN-JONES studied writing at Emerson College, Boston, and has been a journalist, editor and teacher. She now splits her time between Gloucester, Massachusets, and Deer Isle, Maine. Look for her other book for young readers, The Owl Keeper, available form Delacorte Press.
Praise For…
---
Review, Booklist, August, 2012:
Brodien-Jones mixes fantasy and adventure in a way that would make Indiana Jones feel right at home. Plucky Zagora, her absentminded father, and her often lazy brother are all changed by their journey, each finding out something unexpected about one another, the people they meet, and themselves.

Review, Kirkus Reviews, June 1, 2012:
Combine a… premise involving the link between a mysterious planet and a half-buried desert city, giant scorpions with the power to communicate, and an eccentric cast of characters, and you've got a wild ride indeed. [For] readers who enjoy immersing themselves in adventures featuring creepiness of both the historical and otherworldly varieties.