The Monkey Wrench Gang (Paperback)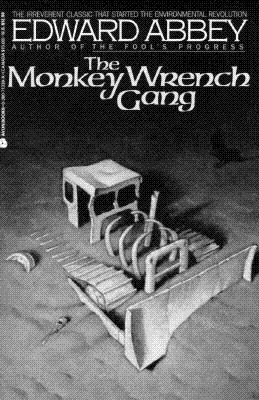 $12.50
Email or call for price.
Description
---
Edward Abbey called The Monkey Wrench Gang a "comic extravaganza," which it is, although one with a clear, serious message: to protect the American wilderness from the forces of commercial enterprise. The story centers on George Hayduke, an ex-Green Beret and Vietnam vet, who returns to the Southwestern desert after the war to find his beloved canyons and rivers threatened by industrial development. On a whitewater rafting trip down the Colorado River, Hayduke joins forces with three others who share his indignation and want to do something about it: feminist saboteur and Bronx exile Bonnie Abzug, wilderness guide and outcast Mormon Seldom Seen Smith, and libertarian billboard torcher Doc Sarvis, M.D. Together they venture off to become eco-raiders, waging war on the strip miners, clear-cutters, and the highway, dam, and bridge builders who are turning their natural habitat into a wasteland. The misadventures of this motley group make for an uproarious blend of chaos, conflict, and comedy.
About the Author
---
Edward Abbey spent most of his life in the American Southwest. He was the author of numerous works of fiction and nonfiction, including the celebrated Desert Solitaire, which decried the waste of America's wilderness, and the novel The Monkey Wrench Gang, the title of which is still in use today to describe groups that purposefully sabotage projects and entities that degrade the environment. Abbey was also one of the country's foremost defenders of the natural environment. He died in 1989.