Welcome to Word After Word Books!
Collected Poems of Jack Gilbert (Paperback)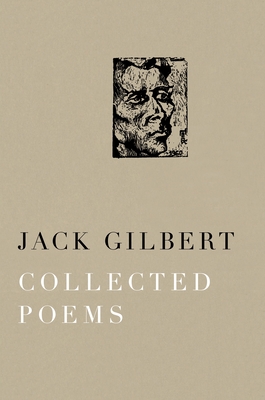 Description
---
Gathered in this volume readers will find more than fifty years of poems by the incomparable Jack Gilbert, from his Yale Younger Poets prize-winning volume to glorious late poems, including a section of previously uncollected work.
 
There is no one quite like Jack Gilbert in postwar American poetry. After garnering early acclaim with Views of Jeopardy (1962), he escaped to Europe and lived apart from the literary establishment, honing his uniquely fierce, declarative style, with its surprising abundance of feeling. He reappeared in our midst with Monolithos (1982) and then went underground again until The Great Fires (1994), which was eventually followed by Refusing Heaven (2005), a prizewinning volume of surpassing joy and sorrow, and the elegiac The Dance Most of All (2009). Whether his subject is his boyhood in working-class Pittsburgh, the women he has loved throughout his life, or the bittersweet losses we all face, Gilbert is by turns subtle and majestic: he steals up on the odd moment of grace; he rises to crescendos of emotion. At every turn, he illuminates the basic joys of everyday experience.
 
Now, for the first time, we have all of Jack Gilbert's work in one essential volume: testament to a stunning career and to his place at the forefront of poetic achievement in our time.
About the Author
---
Jack Gilbert is the author of five volumes of poetry. His many awards include the Yale Younger Poets prize, the National Book Critics Circle Award, and the Los Angeles Times Book Prize. His second collection, Monolithos, was a finalist for the Pulitzer Prize. He served in various countries as a lecturer for the U.S. State Department and has taught at Rikkyo University (Tokyo), San Francisco State University, Smith College, and elsewhere.