Word After Word Books and Rock Cellar Records
are located in historic Downtown Truckee.
Under the Sign of Saturn: Essays (Paperback)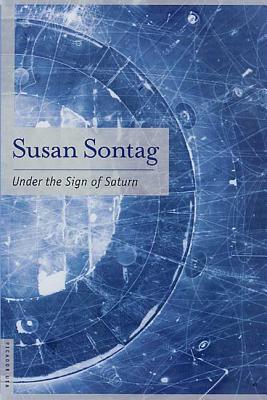 Description
---
This third essay collection by America's leading essayist brings together her most important critical writing from 1972 to 1980, in which she explores some of the most influential artists and thinkers of our time.
About the Author
---
Susan Sontag was the author of four novels, including In America, which won the 2000 National Book Award for Fiction; a collection of stories; several plays; and seven works of nonfiction. She died in New York City on December 28, 2004.
Praise For…
---
"In this collection, Sontag masters all she chooses to survey. She is a noble appreciator. Integrity, wholeness, large-sighted vision are intrinsic to Sontag's care for the intellectual life....Under the Sign of Saturn includes two long articles that belong together: the famed, polemical, whipping of Leni Riefenstahl's laundered reputation and camp cult of fascist art, and her stunning analysis of Hans-Jürgen Syberberg's Hitler, a Film from Germany.... After this feast, I am eager for her thoughts on anything." —Chicago Sun-Times
"A self-described 'besotted aesthete' and 'obsessed moralist,' Sontag, more than most writers of her generation, views the everyday business of thinking and feeling as dialectical aspects of one another. Refining that sensibility while attending to the more provocative issues of the day, Sontag has created a body of work of exemplary merit." —The Boston Globe
"No one has written more passionately about Antonin Artaud....Nor has anyone before Sontag taken the pains to demolish so thoroughly Hitler's favorite moviemaker, Leni Riefenstahl. This is one of the crack essays in the book." —Chicago Tribune