The Big Bamboo (Large Print / Paperback, Large Print)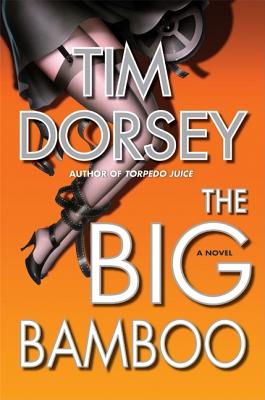 $24.95
Email or call for price.
Description
---
Serge A. Storms returns
The world's most beloved serial killer is back with an Oscar-worthy cast of Sunshine State nut jobs and his insatiable passion for All Things Florida.
During this latest cavalcade of nonstop felonies--from Tampa to Fort Lauderdale to Orlando--Serge finds time to resurrect his obsession with movies, particularly those showcasing his beloved home state. And he wants answers Why aren't more films shot there? How come the ones that are stink so bad? And what's up with filming "Florida" scenes in California? Then there's the cryptic message from his grandfather, Sergio, telling him to go to Los Angeles to uncover a mysterious secret from the distant past.
It's too much of a coincidence. It's fate.
Naturally, Serge, accompanied by his substance-sustained sidekick, Coleman, must immediately hop a transcontinental flight to straighten out Hollywood once and for all. But, of course, being Serge, his mission is sidetracked by perpetual detours to irresistible celluloid landmarks . . . and intrigue.
So come on in and grab a seat. The show's about to start. . . .