The Ashes of London (James Marwood & Cat Lovett, Book 1) (Hardcover)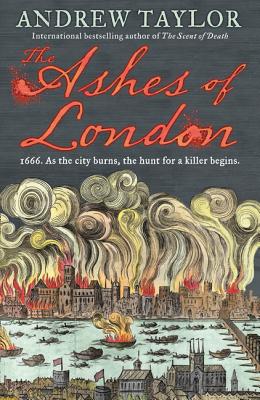 Description
---
The first book in the No. 1
Times
bestselling series
'This is terrific stuff' Daily Telegraph
'A breathtakingly ambitious picture of an era' Financial Times
'A masterclass in how to weave a well-researched history into a complex plot' The Times
A city destroyed.
A killer exposed.
London,1666. The Great Fire rages through the city, consuming everything in its path. Even the impregnable cathedral of St. Paul's is engulfed in flames and reduced to ruins. Among the crowds watching its destruction is James Marwood, son of a traitor, and reluctant government informer.
In the aftermath of the fire, the body of a man is discovered in the ashes of St.Paul's. But he is not a victim of the blaze- there is a stab wound to his neck and his thumbs have been tied behind his back. Acting on orders, Marwood hunts the killer though London's devastated streets- where before too long a second murder is uncovered.
At a time of dangerous internal dissent, Marwood's investigation will lead him into treacherous waters- and across the path of a determined and vengeful young woman.
About the Author
---
Andrew Taylor is the author of a number of crime novels, including the ground-breaking Roth Trilogy, which was adapted into the acclaimed TV drama Fallen Angel, and the historical crime novels The Silent Boy, The Scent of Death and The American Boy, a No.1 Sunday Times bestseller and a 2005 Richard & Judy Book Club Choice.He has won many awards, including the CWA John Creasey New Blood Dagger, an Edgar Scroll from the Mystery Writers of America, the CWA Ellis Peters Historical Award (the only author to win it three times) and the CWA's prestigious Diamond Dagger, awarded for sustained excellence in crime writing. He also writes for the Spectator.He lives with his wife Caroline in the Forest of Dean.